A short film
Written by Jodi Gray
Directed by Sam Phillips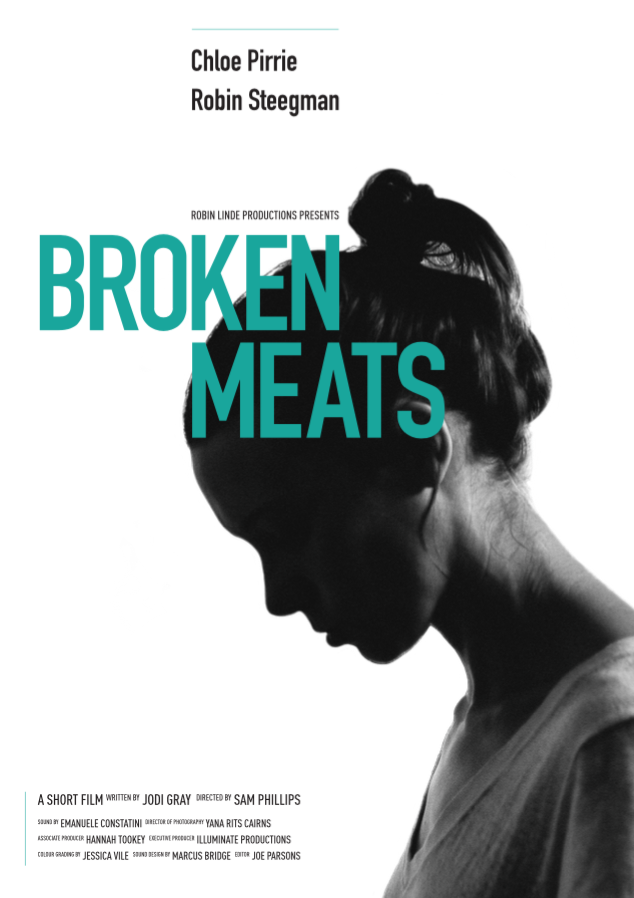 Two part-time mothers meet each other by chance in a cafe and delve into a discussion of whether you can be a good woman when you might be a bad mother.
Motherhood, and its intrinsic challenges and prejudices, aren't often spoken about openly, despite the many mothers struggling with it. It's therefore imperative that we tell this story, this perspective of the topic, of women who choose to not be the full time carer of their children.
Directed by Sam Phillips
Written by Jodi Gray
Starring
Chloe Pirrie
Robin Steegman
The development of Broken Meats
Jodi Gray was asked to write a short play using King Lear as a springboard by Salt Theatre Company. On re-reading the play, it struck Jodi that the absence of the mothers really unnerved her. So she thought she'd posit what might have happened to Lear and Gloucester's wives, why they weren't around, what could have happened that would make them leave their families. And so she wrote the play Broken Meats.